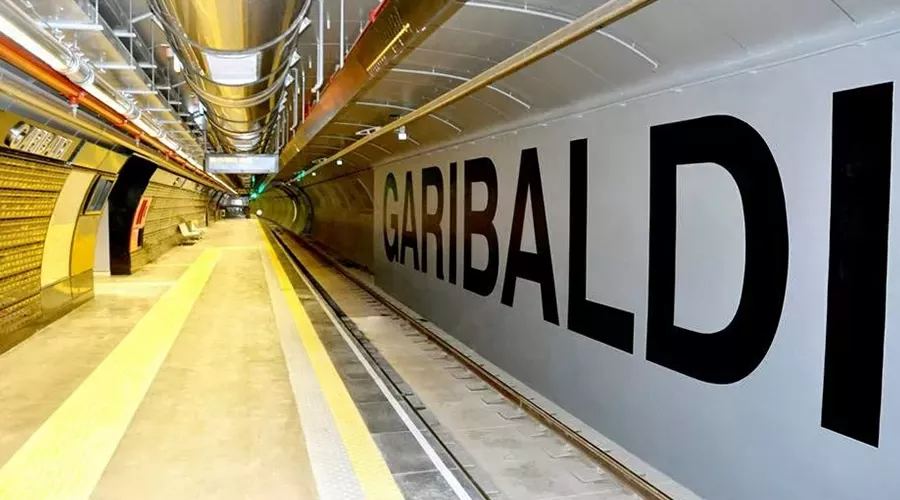 Dominique Perrault, the French architect and urban planner of Garibaldi station, was also entrusted with the redesign of the square above it. The structure is conceived as a single, bright space traversed by spectacular intersections of the "suspended" escalators.
The transparent glass roof allows natural light to reach almost the platform level, about 40 feet deep. The interior is strongly influenced by the choice of steel - satin or shiny and reflective - which is contrasted only by some bright orange elements.
The two installations by Michelangelo Pistoletto, one of the protagonists of the international art scene, are placed just before the last flights of stairs to the trains, one on the side of the arrival platform, the other on the platform towards Piscinola.
On steel mirror panels you can see full size silkscreened images of passengers, waiting or walking. Static images of art and ever-changing reflections from reality coexist incessantly in this work, which thus becomes, as explained by the author, "a door connecting art and life".
á